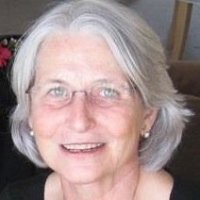 Catlin brings expertise in strategic planning, change Catlin Headshotmanagement, organizational and community dynamics, and finding and recruiting exceptional talent to best position an organization for the future. Prior to founding ECDA, she spent 16 years in both hands-on and in top-level management roles in the not-for-profit and state government sectors, including playing an instrumental role in personnel development for the Dukakis administration.
Catlin's work is grounded in a strong commitment to community-based and mission-driven organizations, which has expressed itself from the beginning of her career in advocacy and program development roles, including starting programs in communities in England, Minnesota and New York related to education and other services children with special needs and their families. She has served on many Boards of Directors, grant review panels, and committees for not-for-profit organizations, including serving as Chair of the Governor's Commission on Employment of the Handicapped. In addition, she is a frequent invited speaker at local colleges and universities.
Catlin is a skilled facilitator, with a keen ability to assess complicated organizational issues and develop strategies to overcome those challenges. Her ability to match candidates' skills and experience with an organization's current and future needs has led to longevity in placements. Her creation of trusting client relationships and skillful coaching and advising of Boards of Directors and senior level managers around issues of organizational development, change, and human resources results in an organization's positive movement forward to meet changing needs and more competitive environments. Word-of-mouth referrals and repeat business attest to the high quality of expertise she brings to her clients and the impact she has on an organization.
Catlin earned a BA in Psychology from Hollins University and a Master of Social Work from Tulane University. She has participated in the Senior Managers in State Government Program at Harvard's Kennedy School of Government. For more information about Catlin, see her LinkedIn profile at www.linkedin.com/pub/catlin-donnelly